Towner County Medical Center
A full-service Rural Health Clinic with Primary Care, Chiropractic Care, and a full range of preventative services.
Hospital services include:
Emergency
Surgery
Radiology
Swing bed
Therapy
Specialists include:
Orthopedics
Nephrology
Oncology
Podiatry
Cardiology Ophthalmology
OBGYN
Audiology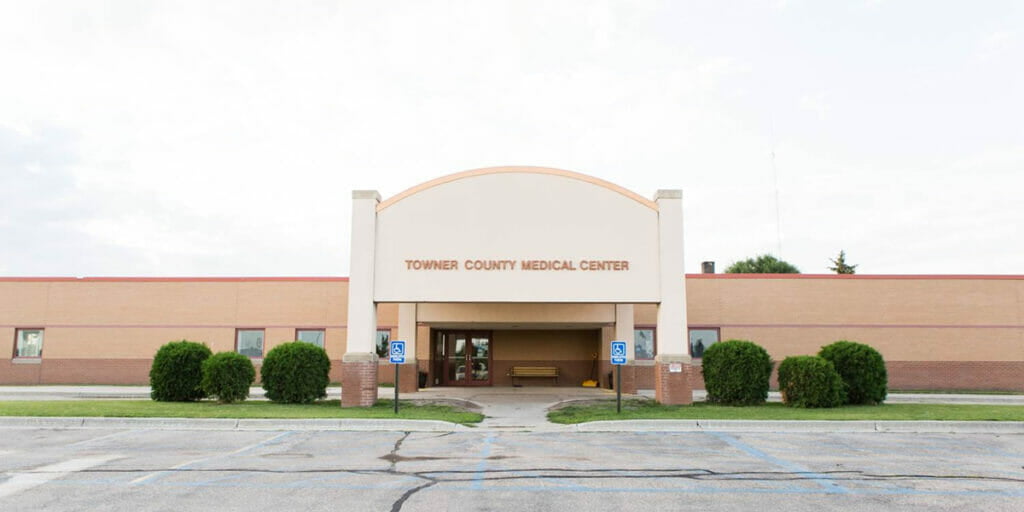 Towner County Living Center
TCLC offers temporary care to those who have had an injury or illness, or permanent care to those who need a safe and caring place to call home. Spacious and private rooms await our residents, with daily recreational, spiritual, and social activities provided. TCLC is a nationally recognized facility, achieving the highest possible ranking for safety and quality from the Center for Medicare and Medicaid Services (CMS).
Prairie View Estates
Independent Living that provides a lifestyle that frees residents from everyday worries and chores, while preserving their privacy and independence. Our amenities include a daily Noon meal, weekly housekeeping, and linen services. The spacious two-bedroom units offer emergency call cord and call light systems monitored 24 hours a day by professionals at Towner County Medical Center.