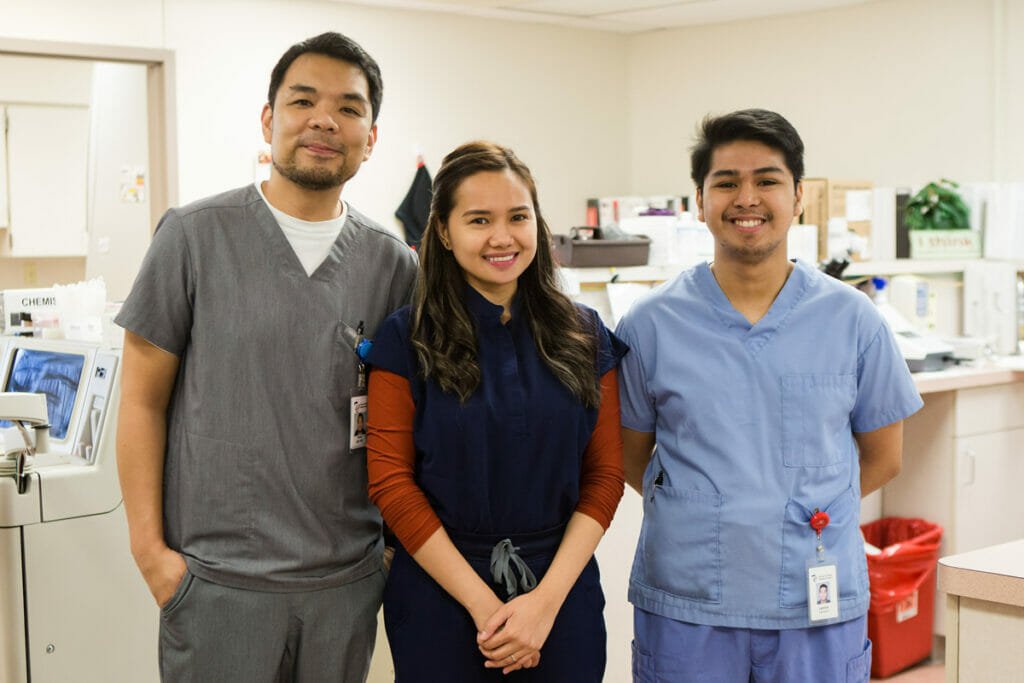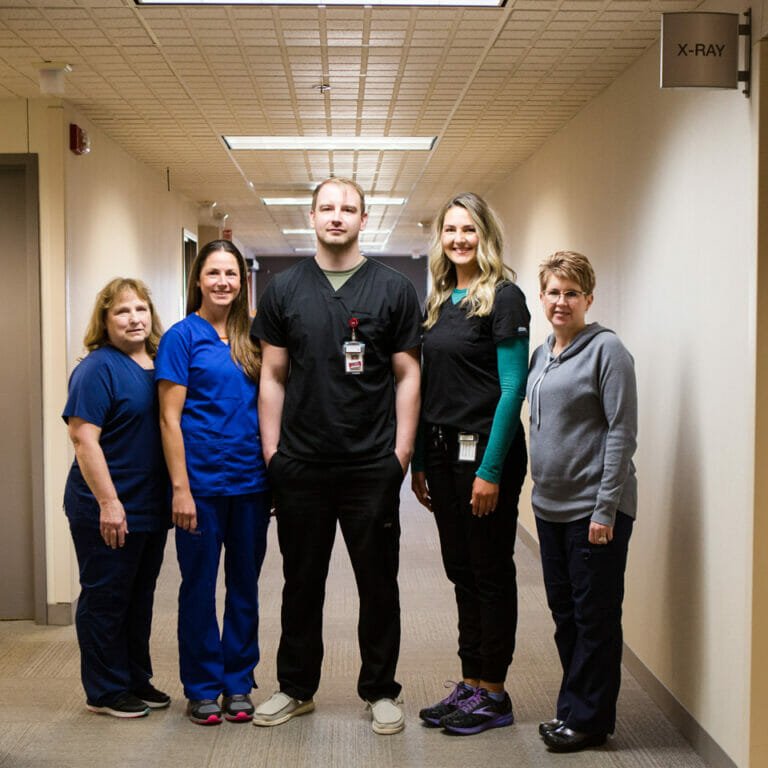 Laboratory Services
The laboratory provides an array of testing performed on blood, body fluids, and body tissues. Emergency laboratory services are provided 24/7, while outpatient testing and services are provided M-F 8 am-5 pm.
Chemistry and Immunology
Basic and Comprehensive Testing Panel
Blood gases
BNP, D Dimer, CKMB and Troponin I
Glycosylated hemoglobin
Alcohol and Drug testing
Ferritin, TSH and PSA
Hematology
Complete blood count with differential and platelets
Sedimentation rate
Coagulation
Prothrombin/INR (PT)
Activated partial thromboplastin time (APTT)
Clinical Microscopy
Urinalysis with microscopy
Urine Microalbumin
Microbiology
Microscan for ID and Susceptibility of Gram-Positive and Gram-Negative organisms
Blood banking
Ortho Gel Card Forward and Reverse typing, Antibody screening and Crossmatching
Serology
Influenza A and B, COVID, Strep A and RSV
Qualitative HCG (urine and blood)
Fecal WBC test
Wet prep/KOH
Post Vasectomy Semen Analysis
Fecal Occult blood
Infectious Mononucleosis test
Helicobacter pylori test
HCV and HIV Antibody
Lab Tech Team
Jellyann Sampang, Clinical Laboratory Supervisor
Paulo Wilson Cambia, Clinical Laboratory Scientist
Abegail Lee, Clinical Laboratory Scientist
Maricar Kaolin Panis, Clinical Laboratory Scientist
Radiology
CT
Non-contrast and contrast exams with limited angiography capabilities with our Philips Incisive 128 Slice. Screening exams include low-dose lung cancer screening CT scans for people with a tobacco history.
Mammography
Hologic 3D dimension screening and diagnostic Tomography (3D) breast examinations (if the patient has a lump, pain, or discharge).
Dexa
Bi-annual bone density screening exams for patients with osteoporosis or osteopenia with our GE Lunar Prodigy.
Digital Xray
Routine Xray exams with Carestream DRX ascend and Revolution portable.
EKG
Mortara ELI 350 electrocardiograms, used to characterize abnormal rhythms and other heart related symptomology.
Magnetic Resonance Imaging
Contrast and non-contrast exams as well as MR angiography capabilities through DMS health technologies (once a week). *Cannot do exams that require a radiologist on site (ex. Arthrograms)*
Ultrasound
Screening carotid and Medicare Aorta exams, and routine Obstetric (OB) exams through DMS health technologies (twice a week). All abdominal/pelvic organ exams as well as Echocardiograms, thyroid, soft tissue, and venous studies (extremities) are included.  *Cannot do pediatric echocardiograms, arterial studies, duplex studies or stress/contrast echoes*
Nuclear Medicine
Through DMS health technologies (once every two weeks):
Bone scans
Hepatobiliary exams (HIDA scans)
Gastric emptying
Lung scan (VQ scan)
Cardiac exams (non-exercise as well as exercise stress tests)
GI bleed test
Liver/Spleen study
Hemangioma (non-cancerous growth)
Thyroid studies
Renal studies
Diverticulum studies
Hours Of Service
7:30AM–5:00PM Monday-Friday – Xray, CT, and Dexa.
(Time Varies) Thursday's – MRI
(Time Varies) Thursday's – Ultra Sound
Every other Friday – Nuclear Medicine
Once a week Mammogram
*Most exams need orders from clinic or provider for service
Radiology Staff
Mitch Roerick– Radiology Supervisor, RT
Sherry Risovi– LXMO Limited X-Ray Machine Operator
Amy Peters – RT 
Shana Lannoye – RT 
Rebecca Hermanson– RT, Mammogram Certification